SEP 2022 ● Spin Your Brain (for good)!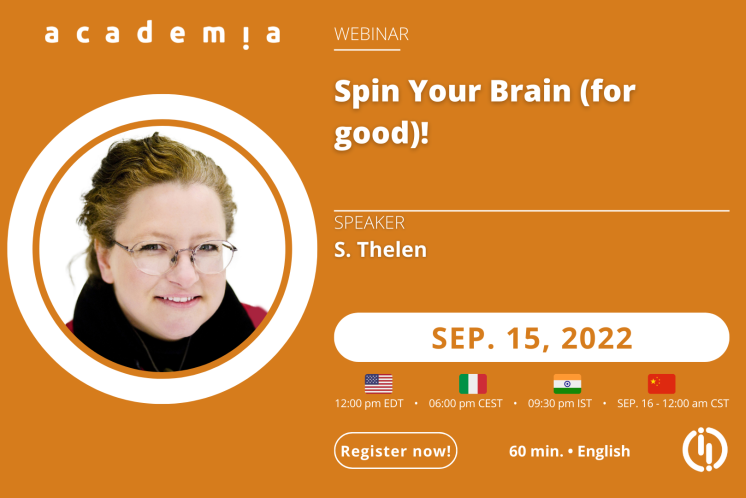 SEPTEMBER 15, 2022
"Spin Your Brain (for good)!"
During this course, Sheila Thelen (Master Figure Skating Coach & President of Vestibular Training Services) will be demonstrating how applying 30 years of world class sports training tools/vestibular to professionals and the general public.  Sheila will describe her work with professional athletes & post concussion & NASA & children with autism & the aging population. Her spinning platform & harness system is AMAZING TO WATCH/LEARN! Very interesting applications for the vestibular system for: balance, cognitive & non spatial disorientation.
Learning Outcome: 
broader understanding of rehabilitation of the vestibular system with innovation & application in multiple populations. 
REGISTER NOW: 
SEP 15, 2022 ● 06:00 pm (CEST) ● 12:00 pm (EDT)
Spin Your Brain (for good)! 
https://marketing.inventis.news/Webinar_20220915_INTL