PC-based diagnostic
Cello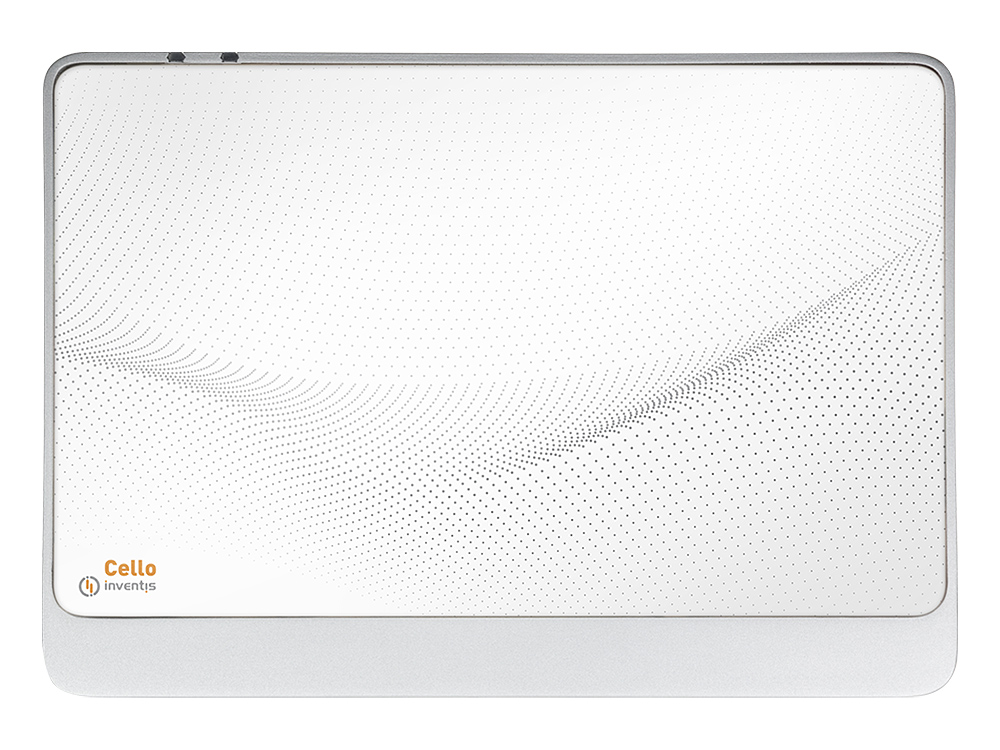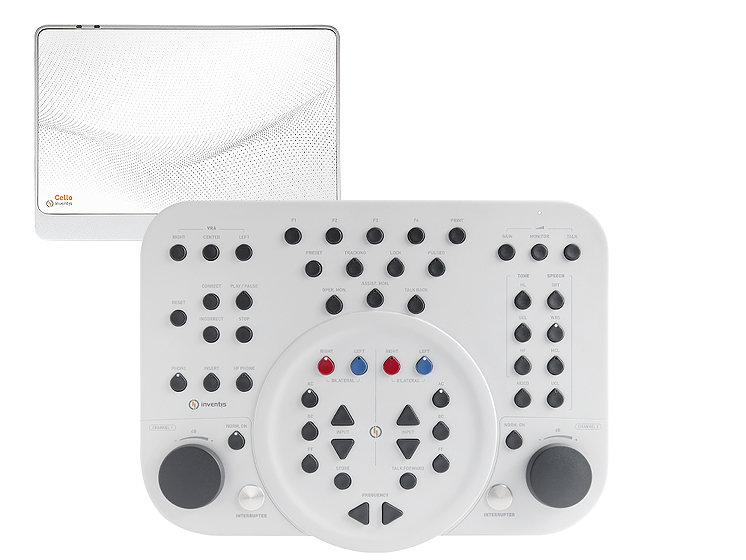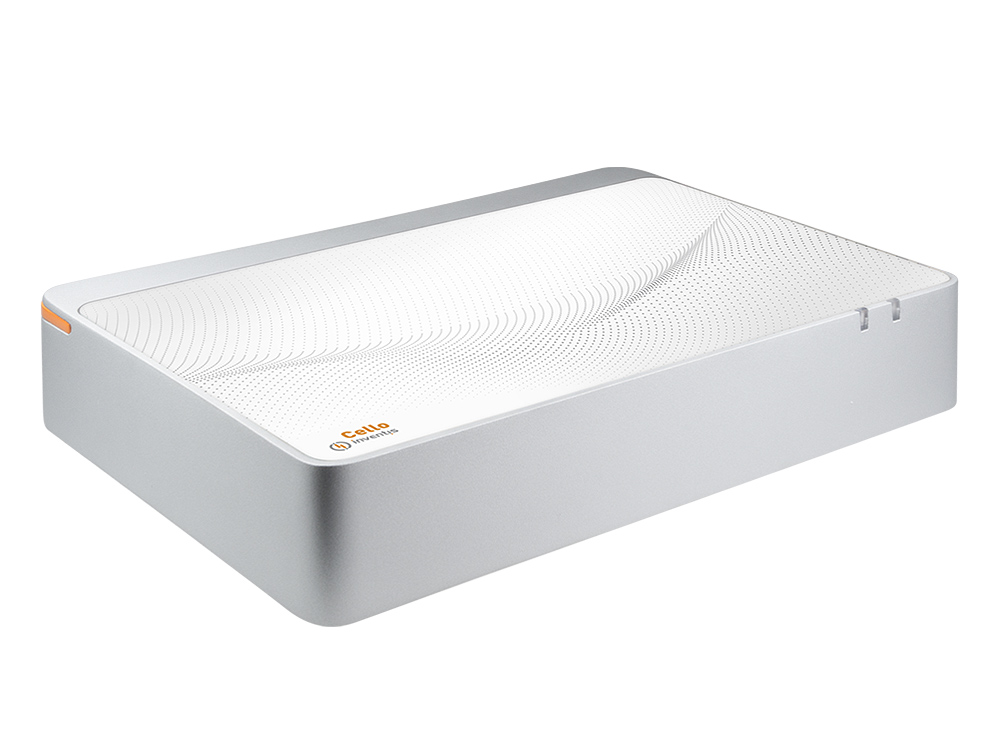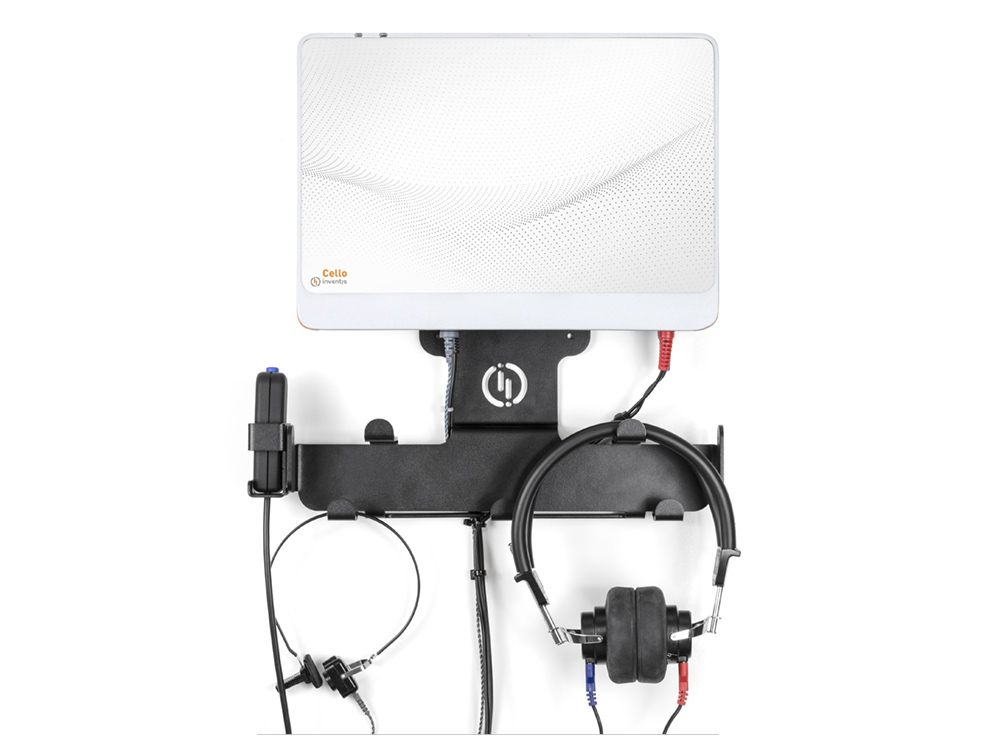 PC-based diagnostic
Cello
Cello is a computer-controlled diagnostic audiometer, capable of performing fast and accurate air, bone and speech audiometry exams, as well as several additional tests including QuickSIN™, HF audiometry, and video-VRA. Cello is ideal for anyone unwilling to compromise on comfort and user experience. 
AVAILABLE TESTS
Besides the standard audiometry exams, Cello also performs Hughson-Westlake automated audiometry, high-frequency pure tone exam, speech audiometry, QuickSIN®, SISI, Stenger and includes a 2 channel Master Hearing Aid.
VIDEO-VRA
With Cello, in few minutes you can also build a video-VRA system with unlimited possibilities for customizing the images and videos used as reinforces. Everything is controlled through the Maestro module, simply connect up to three displays to your computer to provide the reinforces. 
COMPUTER CONTROL
Connect Cello to the USB port of your Windows® computer and you are ready to go: no driver and no additional cable required. You can control Cello through the Maestro's amazingly user-friendly interface, available also for Noah.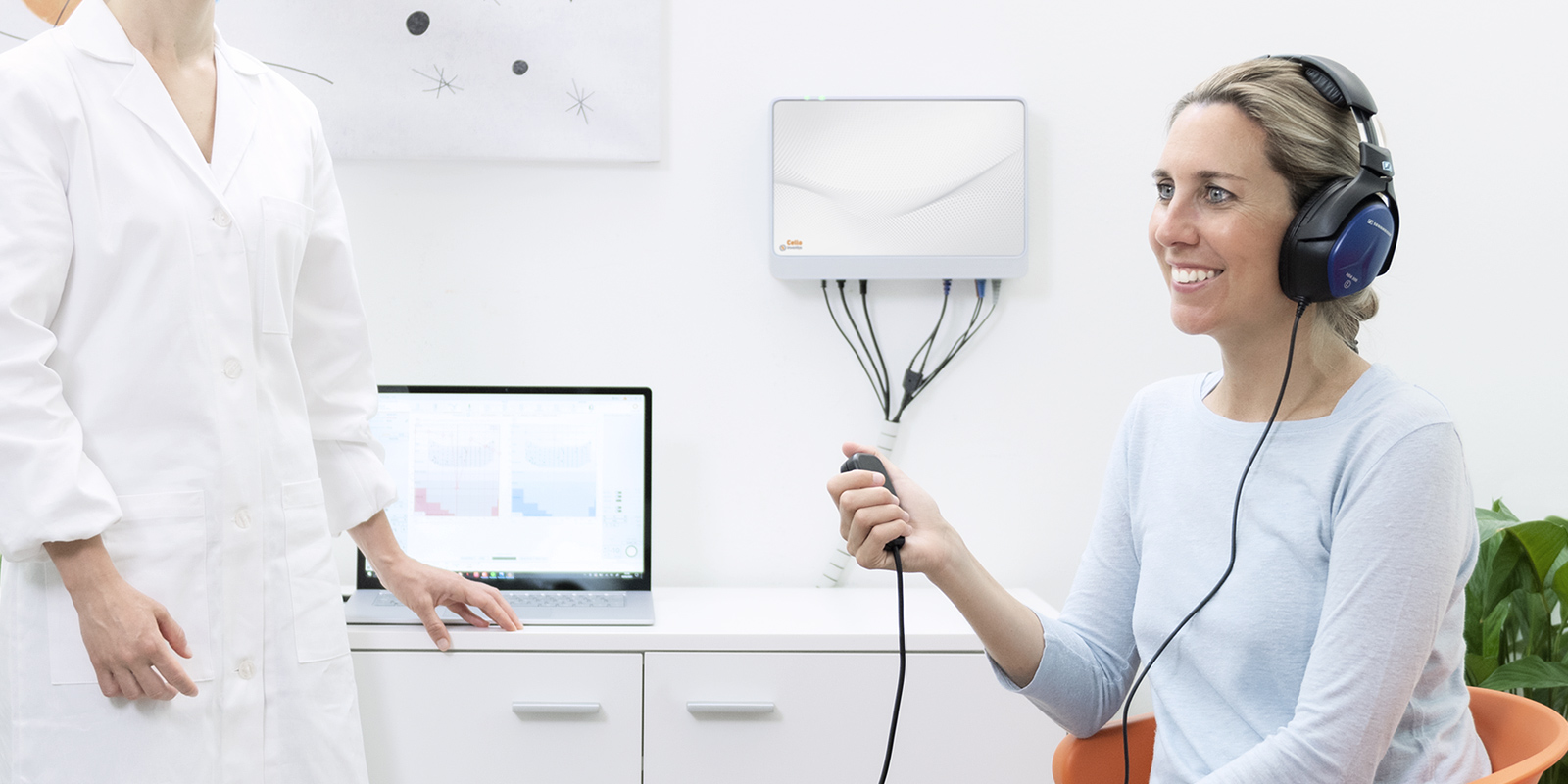 High-frequency audiometry
Pure tone audiometry up to 20,000 Hz (optional)

Visual reinforcements
Unlimited possibilities for customizing the images and videos used as reinforces



Available signals
Stimulus: pure tone, warble tone
2 external inputs and USB audio for speech audiometry
MIC input for live speech audiometry
Masking: NBN, WN, SN
Signals specification
Attenuator step: 1, 2 and 5 dB
Presentation: Continuous, Pulsed (0.5, 1 and 2 Hz)
Warble: 5 Hz sin wave modulating signal
Available outputs and transducers
AC: Headphones (TDH-39 / DD45) HF headphones (HDA-300 / DD450) Insert earphones (ER-3 / IP30)
BC: B-71 bone vibrator
Free field
Insert masking earphone: IME-100
Available tests

Pure Tone audiometry (HL and UCL)
Auto threshold (modified Hughsone-Westlake)
HF audiometry (optional): from 8 to 20 kHz (18 and 20 kHz not displayed in the audiogram)
Speech audiometry (SRT, WRS, MCL, and UCL)
SISI test
Stenger, with pure tone or speech stimulation
2 independent channels Master Hearing Aid
QuickSIN® test (optional)
Visual Reinforcement Audiometry (VRA) and Conditioned Play Audiometry (CPA) test (optional) with video reinforces

Intensity
AC: -10 to 120 dB HL
BC: -10 to 80 dB HL
Frequency range
125-8000 Hz
8-20 kHz (opt.)
Patient-operator communication
Talk over: external microphone included
Talk back: through monitor headset (included); patient microphone included
Patient response trigger
Monitor signal
Both channels monitored through the monitor headset (included)
Calibraiton
Validity: 12 months
Separated calibration tables for each type of transducer (AC, AC-INS, AC-HF, INS-MASK, BC, FF)
All the parameters stored in the device through a dedicated software
Computer interface
Connection: USB (driverless)
Compatible software: Inventis Maestro
Minimum requirements: refer to Maestro software specifications
Power supply
Maximum consumption: 10 Watts
Power supply: 6V, 2A cont., through an external medical grade 100- 240 Vac 50/60 Hz power supply
Mechanics
Size (WxDxH): 30.8 x 21.7 x 6.7 cm / 12.1 x 8.5 x 2.5 in
Weight: 1.3 kg / 2.9 lbs